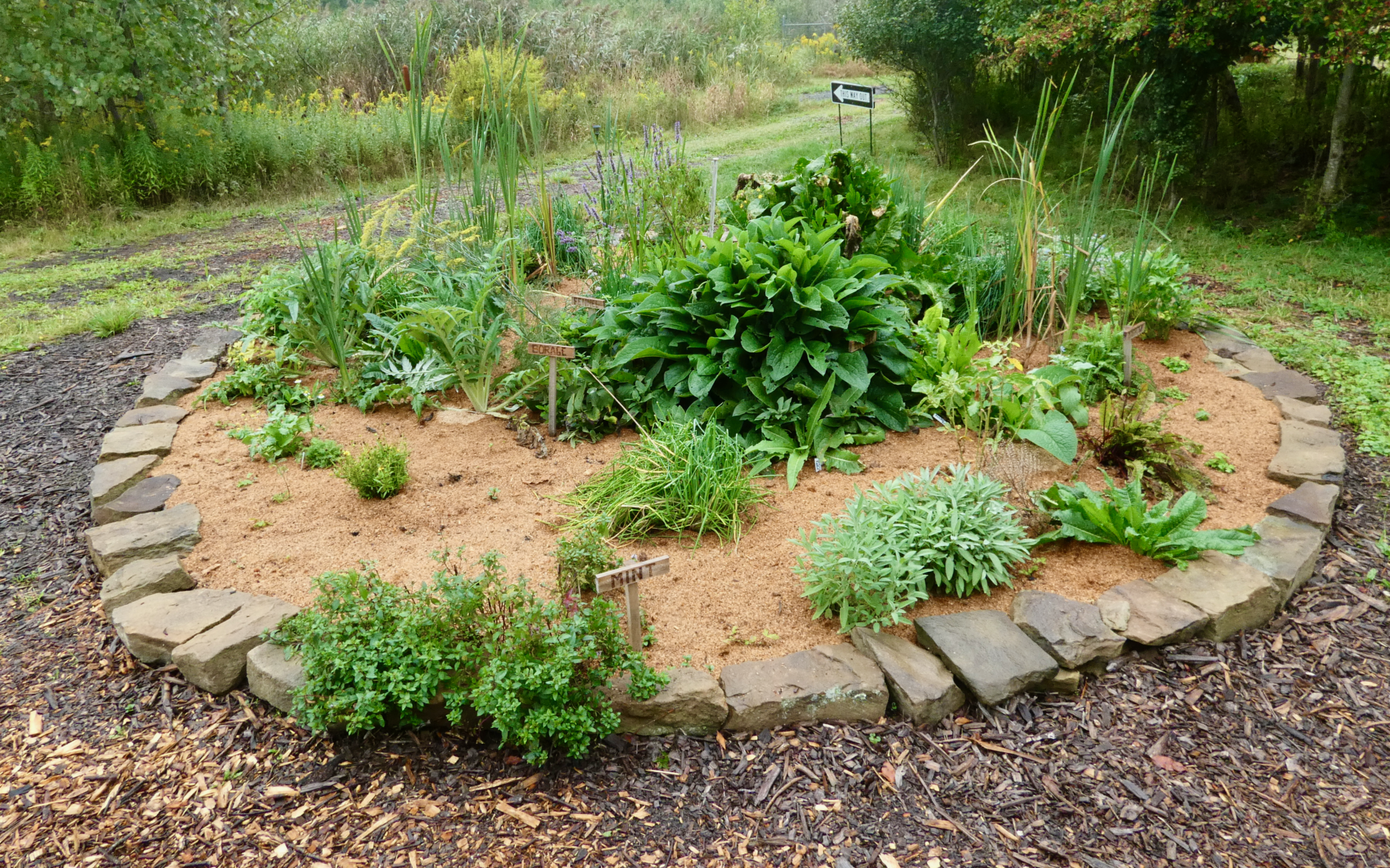 What are Plant Guilds?
Plant guilds are planting systems designed to replicate the natural tendency for wild plants to grow together in multi-species groups. Guilds typically have plants that perform multiple useful ecological functions and support each other's health in a variety of ways. 
Plant guilds are a combination of form and function. The goal is to mimic the stacking and relationships found in nature while also providing valuable resources to humans. 
When designing permaculture systems, we love to use guilds because they support fruit trees, nut trees, and other plants organically by adding diversity, improving health, and increasing long-term yields. 
How can Companion Plants help Production Trees (and us)?
The plants in a guild can benefit humans, wildlife, and each other. Planting guilds around productive fruit and nut trees can add a variety of benefits. Here are a few of the benefits we look for when selecting plants for a tree guild, and examples of plants that provide them. Notice that lots of plants serve multiple functions!
We have put together a helpful guide for designing plant guilds. The Plant Guilds eBooklet provides examples of nine possible plant guilds for various common trees. It also has information on selecting companion plants and even recommended nurseries. Enjoy the free download below. 
From our design team to you
Free 'Plant Guilds' eBooklet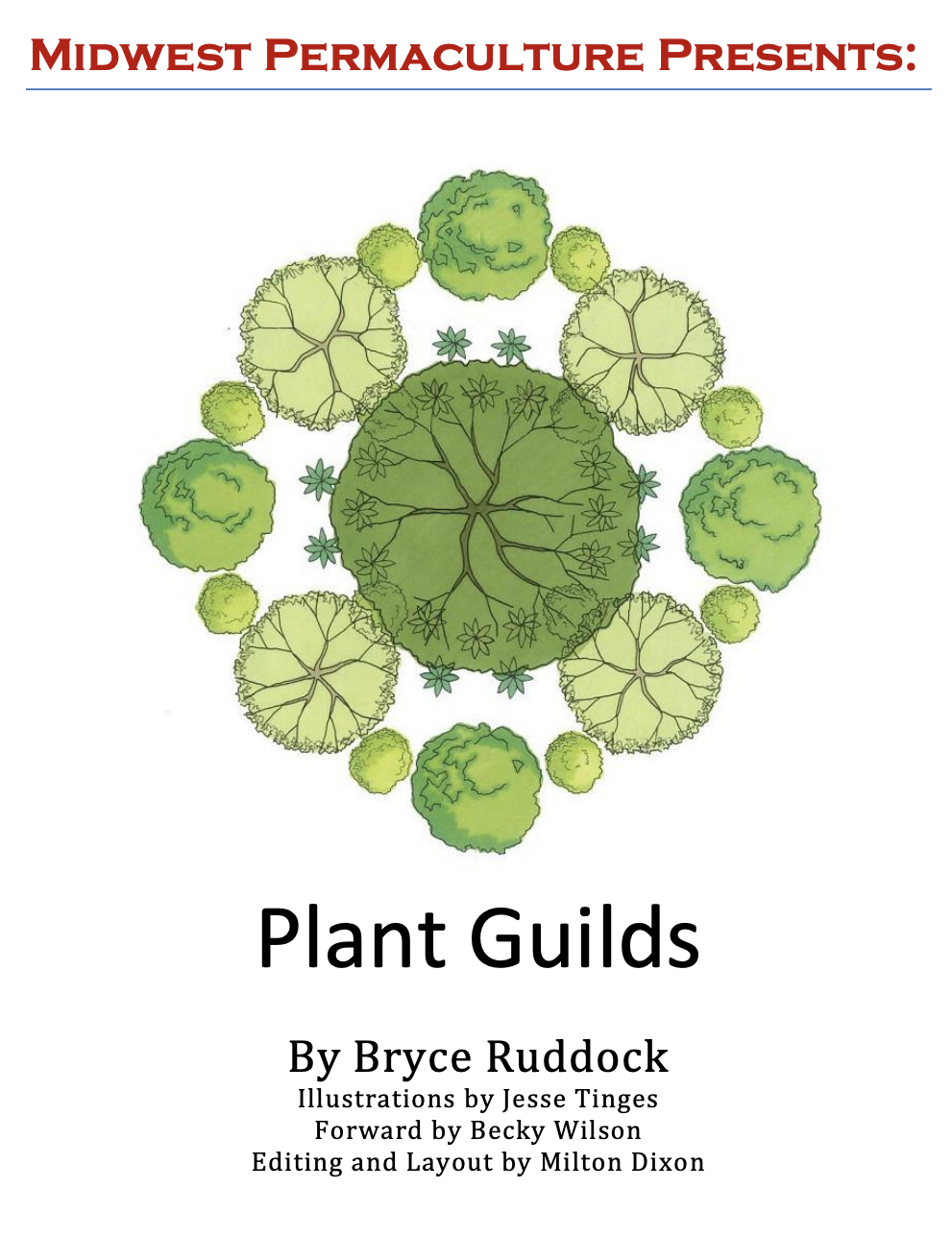 We teach the fundamentals of plant guild design at every Permaculture Design Certificate (PDC) course we host.
We don't ask for your email address to download the booklet.
It is a gift from Bryce Ruddock and Midwest Permaculture.
We're happy to share.
Like this eBooklet? We have much more to share!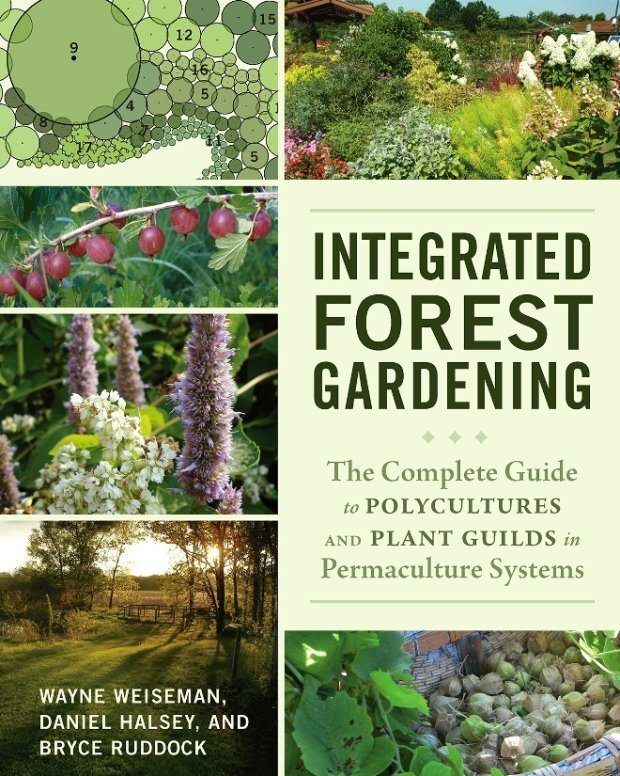 Want to Learn More about Permaculture Planting Systems?
Check out "Integrated Forest Gardening"
From our Friends and Associates… Bryce, Dan and Wayne.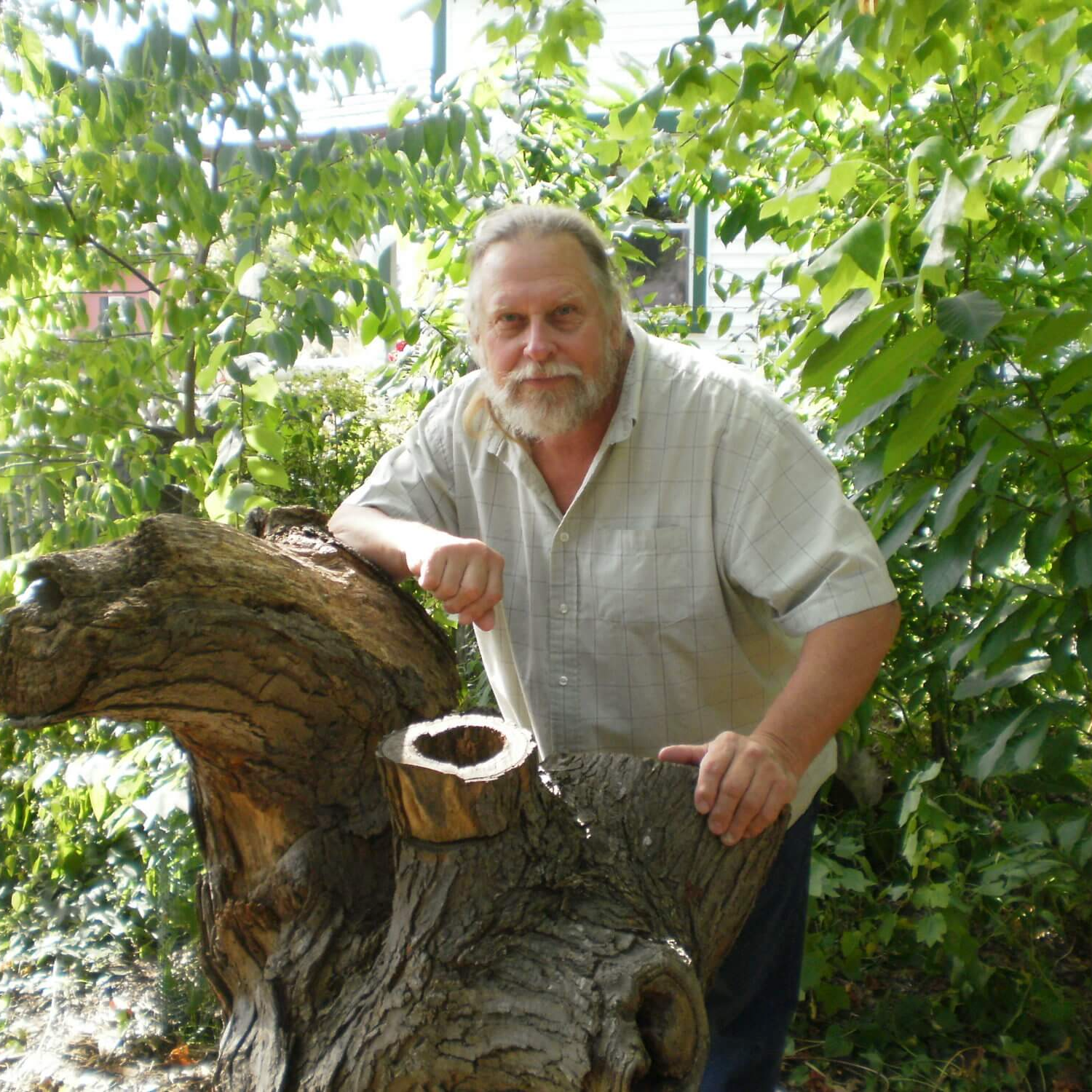 Bryce is Midwest Permaculture's Official 'Plant Guy'. When we have questions about plants or need detailed design work for clients, he's our go-to guy and wonderful to work with as well.
From the Foreword of the Plant Guild eBooklet:
As Midwest Permaculture grew, so did the number of requests from people looking for information and recommendations concerning what plants to add or combine to an existing tree on their landscape to create a useful plant guild. We referred them to Midwest Permaculture's "Official Plant Guy", Bryce Ruddock, who we have worked with for years. Eventually, we asked Bryce to design some foundational guilds as everyday examples that would help guide those who are new to permaculture.  After he completed these we asked a PDC student of ours, Jesse Tinges, to use his landscape architectural skills to create the sketches.
We have been sharing these plant guilds with the students in our Permaculture Design Certificate Courses and they found these guilds to be so helpful and informative that we decided to make them available to the wider public with Bryce and Jesse's blessings. With the assistance of Milton Dixon's editing skills, they are now in a public format that is easy to share on the internet.  We hope that you find them practical, useful, and inspiring.
The team effort that emerged to create this booklet is actually a good example of how guilds, plant or human, really work together. The drawings and narratives seeped into the soil of our collective efforts and continued to germinate until they materialized in the form that you see here.
While the drawings in this booklet give a simple bird's eye view, know that in three dimensions we are filling in all the spaces and niches from the overstory or canopy tree (generally what the guild is named after) down to the soil. In addition, the plant guilds have root systems that cover every depth –mimicking that which exists above the ground, below, and include the incredibly important functions of the fungi and mycelia.
A successful plant guild will naturally evolve over time and will have diversity, interdependence and good relationships, as is needed in our human relationships as well. Resilience naturally occurs in such systems, strengthening the whole community.
Please use, experiment, and enjoy!
Becky Wilson
Cofounder – Midwest Permaculture
Updated August, 2023