Our Internationally Recognized 72-Hour PDC
The Permaculture Course - Live/Online
Taught Live Over a 31-day Period
The Internationally Recognized 72-Hour PDC Curriculum
Our Foundations of Permaculture Webinar Series (12+hour Pre-Training Treasures)
Live Instruction from Bill Wilson and our experienced MWP Teaching Team
Hands-on Exercises for you to do at Home to Apply what you are Learning
Open Discussions between Students and Teachers
Design Exercises to Gain Experience and Confidence
Post-Training Study Resources and Free Access to Bill's Twice-Monthly Office Hours for Continued Learning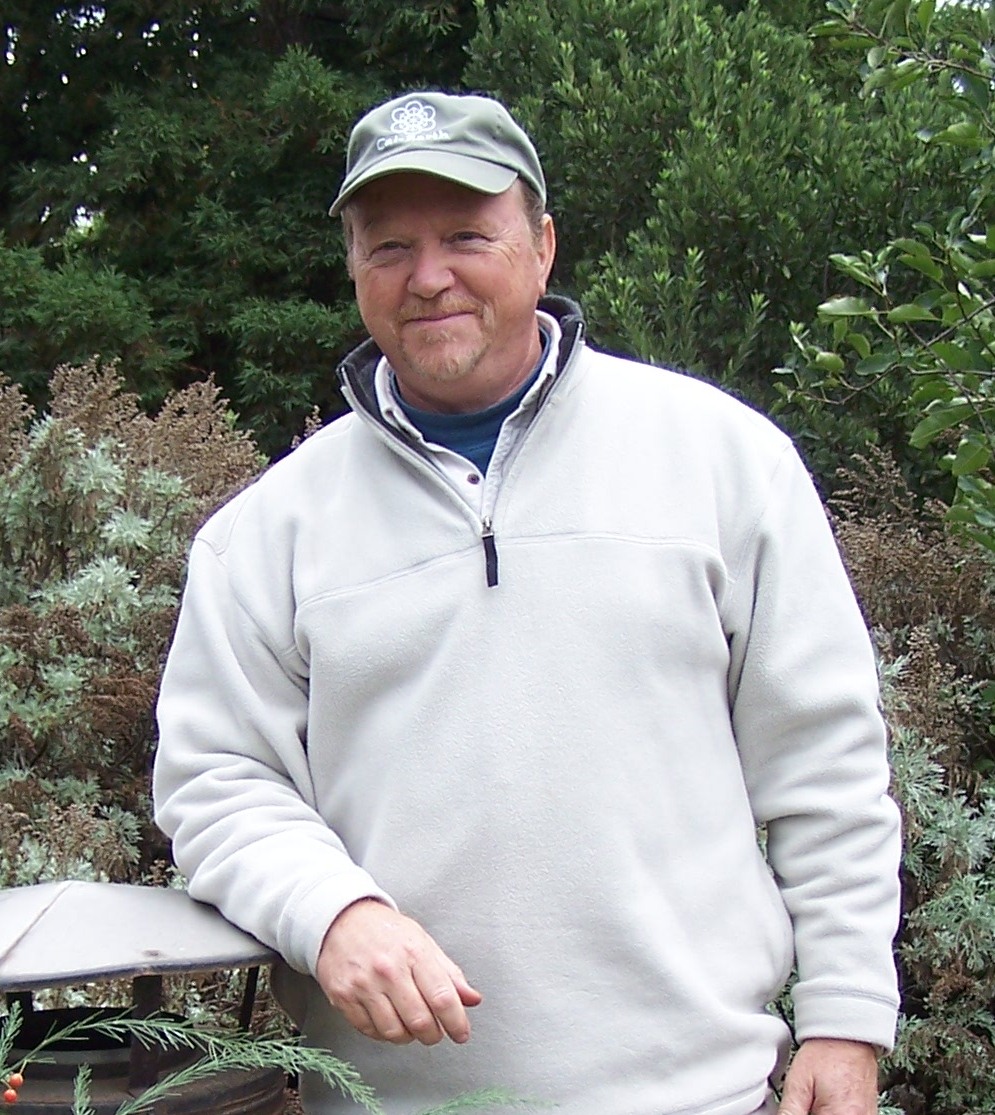 This Course Covers How To:
All by using the 12 permaculture principles
and applying the Permaculture Ethics of:
– Care of People –
– Care of Earth –
– Care of the Future –
The Link Above will take you to a full description of the content of this course. 
Earn your Permaculture Design Certificate
For those who would like to do more with permaculture such as becoming a designer, start an installation business, or offer permaculture classes, then earning the internationally recognized permaculture design certificate will be valuable.
Once you complete this course by participated fully, you will become a Midwest Permaculture PDC graduate. Our PDC Certificate will be mailed to you, signed by Bill (Wilson).


"My husband is laughing because I earned my bachelor's degree from Harvard, my master's from Yale and my PhD. from Columbia, but the only certificate I have hanging in our home is from my PDC course with you. This course is an essential, yet missing link in our educational system. What a priceless training. Thank you, Bill and Becky."
How Have We Maintained a 4.9 Star Rating over all these years?
We can only assume it has to do with our determination to make the subject of permaculture come alive so that it is immediately understandable and useful to our students. We put the same kind of effort into this online course as we always have to our in-person PDCs. We are dedicated teachers, designers and people. If someone is going to trust us with their training, we are going to give them the best that we have.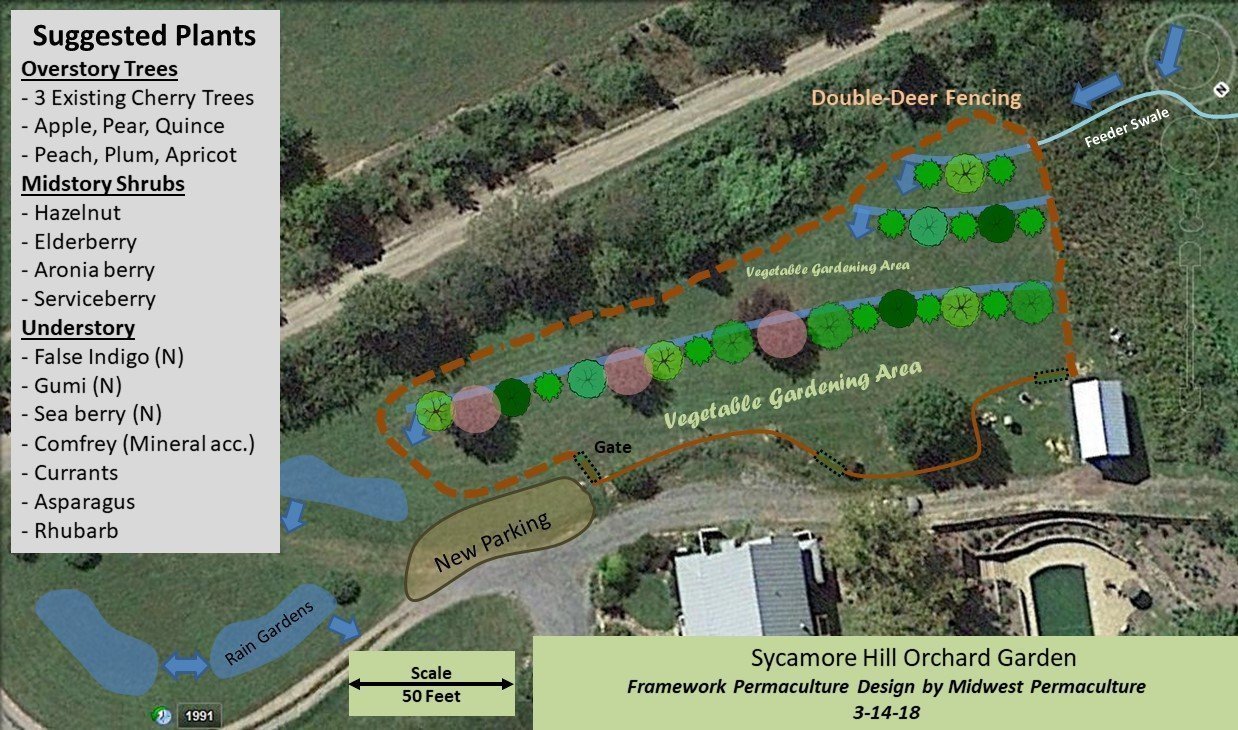 Come Away with a Design for Your Own Property — Or Not.
If you already own a piece of land you are invited to use it for your final design project. One of  the greatest advantages of designing your property during the course is that you will have access to one or more of the MWP teaching staff and other students to brainstorm your design with you — if this is what you want.
No Land? No Problem!
About Half of our students have no property
There is much more to permaculture than developing land or building a homestead. We have plenty of students who are mainly interested in the 'culture' aspect of 'Perma-culture.' In order to create more permanent cultures, we also need to improve our understanding of how things really work in a world where everyone and everything is cared for and appreciated. How we run our businesses, establish our community organizations, set up and run our institutions, and work with others on a personal level, are all essential aspects of permaculture that we will also look at during the PDC.
But this course is also a must for anyone who thinks they might buy or develop land in the future as it gives the student greater insight into what is possible to accomplish on any given piece of land. The course will change the way you look at a property, and you will be able to see opportunities on a landscape that others (or the seller) think are less than ideal and are willing to sell for less when in actuality, it could be a perfect piece of property for a good permaculture design.
Frequently Asked questions
Begin Now with the Webinars
Once you get registered for the course, the Foundations of Permaculture Webinar Series will be immediately accessible to you while your book and other handouts are snail-mailed to you. Enjoy the webinar series and handouts with the goal of having them done before the live-online portion of this PDC begins.
Tuesday Evenings

6:00-9:00

Wednesday Evening

6:00-9:00

Thursday Evenings

6:00-9:00

Saturday Morning

8:00 to 1:00
($895 -- The Early Registration Price 60-days out)
Pay in Full or Make a Deposit
If starting with a $250 deposit works best for you, choose that option. It will reserve your seat in the course, you'll receive the Foundations of Permaculture webinar series right away, and you will be invoiced shortly before the course begins.
Limit: 24 Students/Course
FIC Supporters: You will be able to enter the Promotional Code and Save $100 when you click on PAY IN FULL above. Welcome!
Early Registration Discount Ends Dec 22nd, 2023
Groups (Families, Couples, Friends)
$995
first person/$895 early registration
$695
for each additional person when registering as a group in the same course.
Registration for groups or couples.
Each member of a group registers separately with a $350 deposit. Note in the comment section the name of the person you are registering with. After we receive your deposit you will receive an invoice from us for the balance at the group rate divided equally among participants. The balance needs to be paid before your course begins. 
When you register separately, you will each receive your own access to the online course materials.
Low Risk Cancellation and Refund Policy
If a student cancels their registration 30-days before the online portion of a course begins they receive a full refund less $250.  The student retains full access to all of the webinars (a $195 value), keeps the course handouts and textbook, and receives a $195 credit towards any future Midwest Permaculture PDC Course (in-person, on-line or on-demand), good for up to 3-years.
If a student cancels their registration in the 30-days before the course begins there will be a full refund less $350 and the student still receives a $195 credit towards our design courses in the future.  The credit is good for up to three years.
There are no refunds for cancellations or withdrawals once the course begins.  However, in certain circumstances, we may extend partial credit towards a future design course.

Please contact Becky at Midwest Permaculture for further information, other variations on the above, registration of students, and payment.