While attending an agroforestry conference recently, Bill was pleasantly surprised to learn that Simple Mills was being referenced as a cutting-edge business doing "all the right things" to encourage environmentally sound, regenerative agriculture.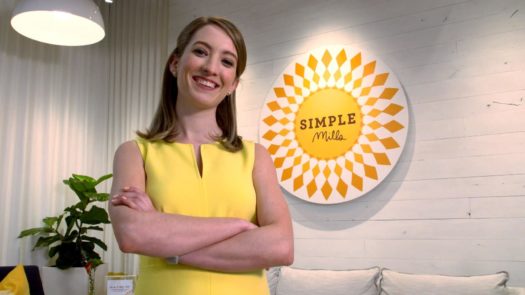 Two years earlier, Simple Mills founder Katlin Smith, was a student in one of our week-long Permaculture Design Courses when the lightbulb moment happened for her!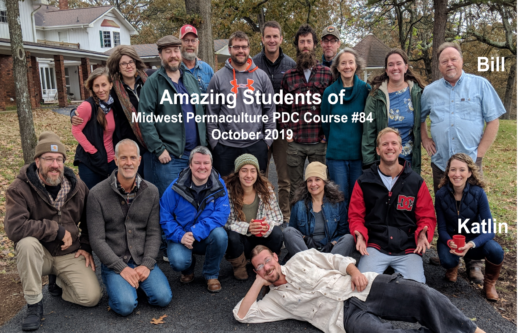 Buying 'certified organic' for her company's food products was no longer enough. She wanted to support the health of the planet by supporting farmers who not only refuse to use herbicides and pesticides on our food plants, but she also wanted to support farmers who were building topsoil health, holding more water in their soils, caring for wildlife and watersheds, caring for farming communities, and caring for future generations.
She made a decision right then and returned to the Simple Mills corporate offices with a mandate:
Let's find and buy our food stuffs from regenerative/permaculture farmers. And if we can't find them, let's help create them!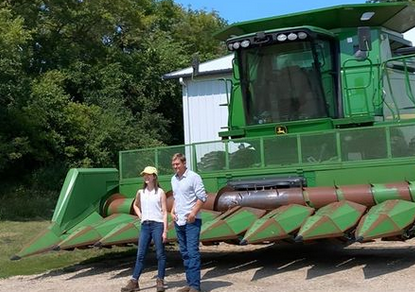 This story started a decade earlier when Katlin became aware that what she chose to eat had a direct bearing on her health. She started to see the importance of incorporating diverse and nutrient rich foods into her diet and with few tasty options available in our culture's food supply, she ended up creating her own simple yet brilliant recipes and making her healthy food products available to everyone through the company she also started, Simple Mills. It is a great story.
Simple Mills – Mission from Simple Mills on Vimeo.
And what is the best way to grow diverse, nutritious foods? By using responsible farming methods that not only support and build the health of the soil which supplies our food crops with vitality and real nutrition, but ALSO regenerate and heal our lands, our water sheds and our total environment.
A large part of the journey towards more regenerative food production starts with the crops we choose to grow. In the PDC course, we touch on the fact that our staple crops (wheat, corn, and soy) are grown for the basic proteins, carbohydrates, and oils contained within them. But instead of getting proteins, carbohydrates, and oils from just annual mono-crops whose mass industrial production has been depleting our soils, why not get these staples from ecologically diverse perennial crops grown in systems which can help build topsoil? Examples would be almonds, walnuts, hazelnuts and chestnuts.
We know it is possible to make familiar foods out of crops that come from trees and perennials (which are easier to produce sustainably), and the implications of diversifying food production are promising not only to our health but also to the health of the environment.
To encourage farmers to do so, we need to support the process it takes for them to transform annual production systems into perennial/agroforestry systems, and work to create a market demand for these advantageous but less familiar crops to ensure their profitability.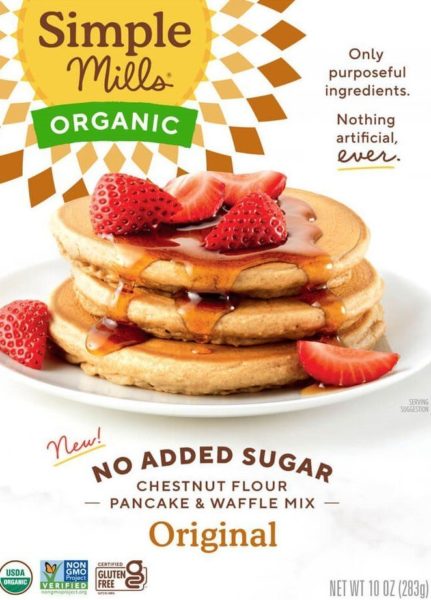 We also need to support our farmers to embrace regenerative/permaculture farming practices for the annual crops we do still love and wish to grow.
Katlin's company in impacting the food system by supporting the farmers she works with to grow crops responsibly by helping fund their transition into using regenerative/permaculture techniques that go beyond the U.S. Organic standards. Way Beyond!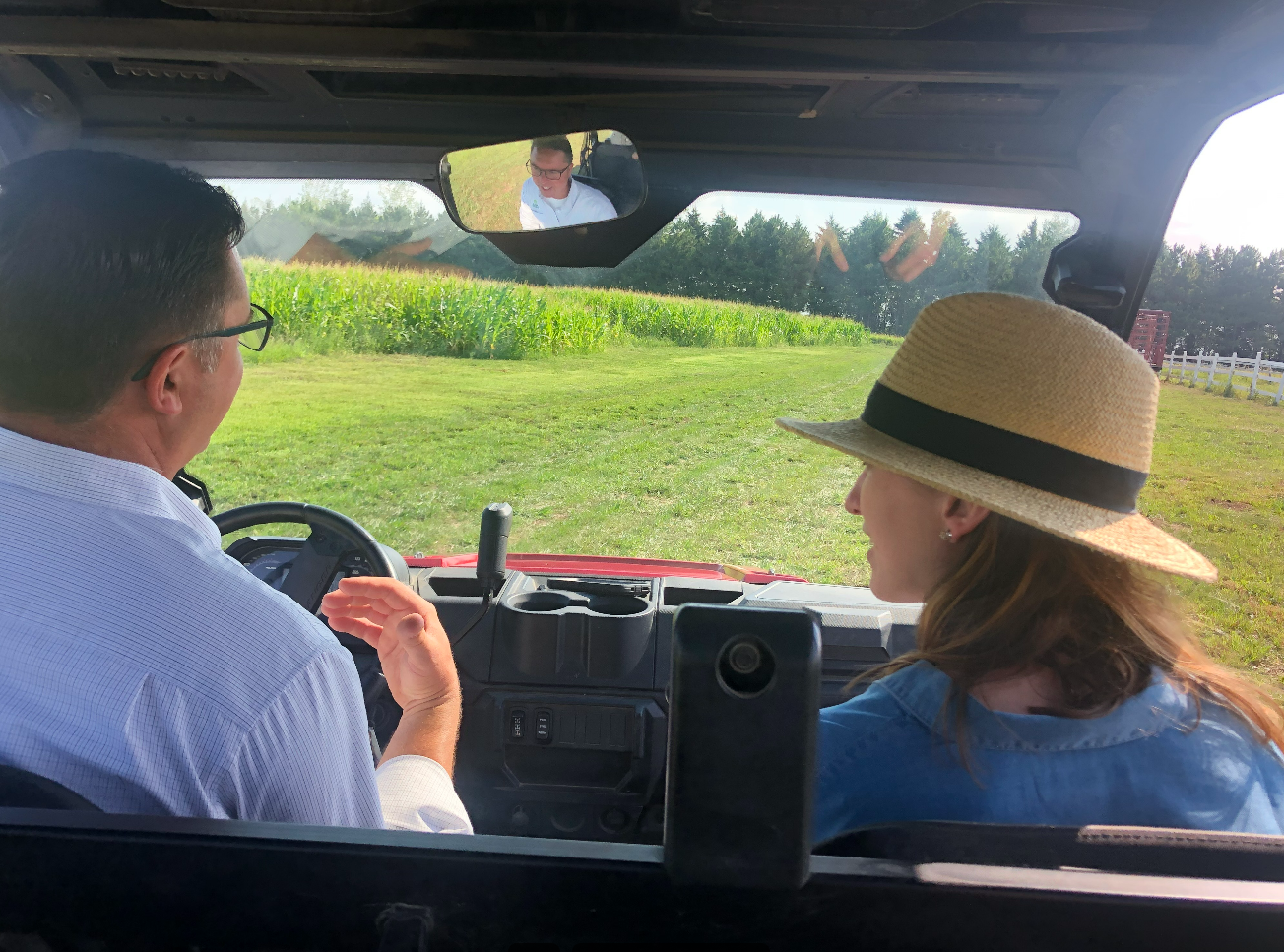 Farmers who supply Simple Mills agree to use diverse cover crops, no-till methods, agroforestry methods like hedgerows and windbreaks to protect their yields, and incorporate animals into their crop systems to add organic fertility. The farmers receive purchasing guarantees and even upfront capital from Simple Mills which greatly minimizes the financial risk present when substantially changing one's farming practices.
As companies like Simple Mills create a real demand for super-healthy annual and perennial crops, more traditional farmers will be encouraged to make the shift. By creating this market, another pathway is opened up towards regenerative/permaculture agriculture.
We applaud Katlin for being a trailblazer for this kind of business model. We knew she had a bold streak in her when during a livestock farm tour at her PDC course, she quietly made her way up to a herd of water buffalo with the confidence of someone approaching a group of bunnies, offering them back rubs and loving scratches. Their appreciation was clear.
Sometimes, the influence that industrial agriculture holds on our farmers and culture can seem insurmountable. But Katlin is quietly making her way up to it, in her open and honest way, and demonstrating that it is possible to support the building of resilient, regenerative food systems that benefit the environment, the farmer, the entrepreneur and the consumer, all at once.
Her work goes to show that permaculture can make sense in a scale beyond a backyard or homestead. And with support, there are ways for farmers to help heal the planet and improve their bottom line while also providing healthier and healthier foods to our families.
Check out the Simple Mills Webpage on Regenerative Ag.
Great work Katlin…!!!
P.S. By the way… the Simple Mills food products are amazingly delicious and only getting tastier as the ingredients from their farmers continue to improve in quality and nutrient density.