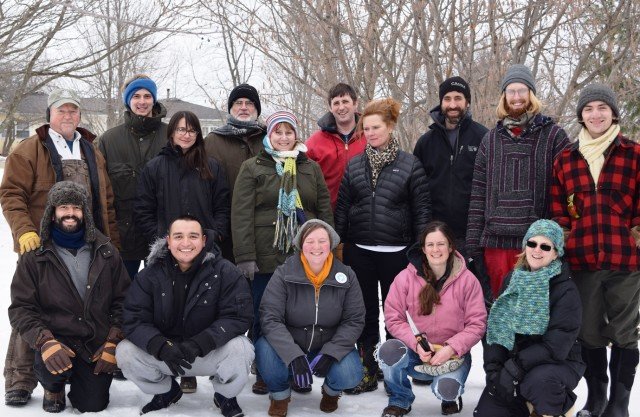 Here is a brief picture summary of our
2015 Winter PDC at Midwest Permaculture in Stelle, IL.
As expected, during a winter course with high temperatures below 32 degrees, we did not spend a lot of time outdoors but we did manage to capture a few pictures of these activities.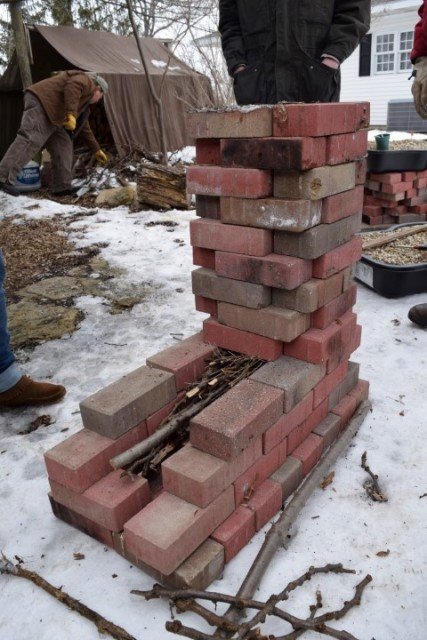 Students observed the basic engineering of a rocket stove by building this dry-brick L-shaped stove in the MWP front yard. Notice the smoke?  There is none because it burns at such high temperatures that it becomes smokeless. This is the cleanest way we know of to burn wood.
We coppiced some of the larger limbs from a community hazelnut shrub thus perpetuating its vigor.
At our neighbors home, Bev and Wayne Malchow demonstrated the use of their thermal mass rocket stove. 
Wayne also showed us how to mix up and stomp out a batch of cob.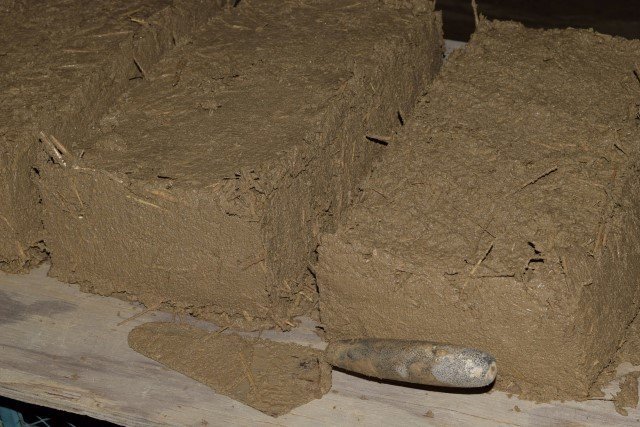 The finished cob bricks.
With all the bricks Wayne has collected from our PDC courses,
he plans to build an outdoor cob stove or fireplace.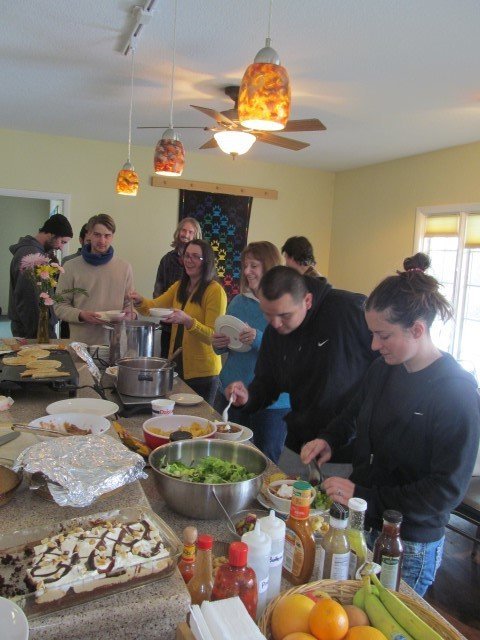 Back inside we kept warm and satiated by excellent meals cooked by Becky and several other Stelle resident cooks.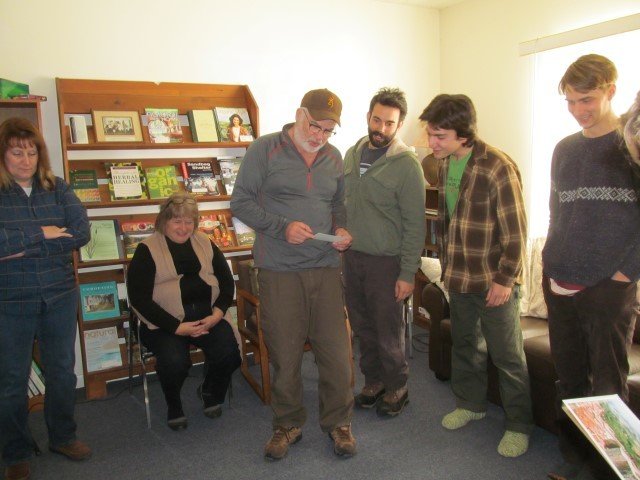 We also mixed things up with several indoor activities, such as the Holmgren permaculture principles card game. The students also developed their permaculture design skills by being involved in 7 different design exercises.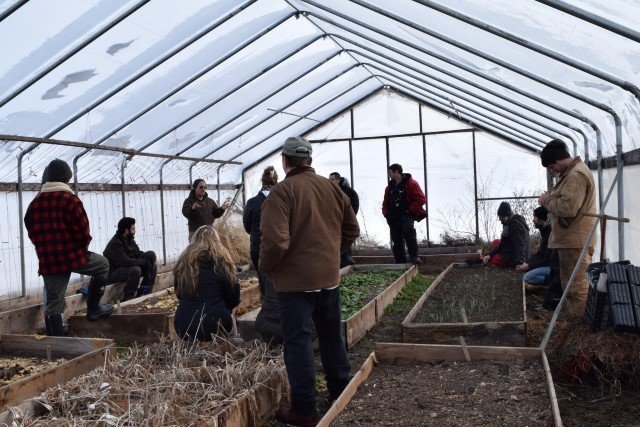 On another outdoor trip we visited Kris, Marty and Will Travis at Spence Farm.
We kept warm in a hoop house as Marty and Will talked of their inspiring permaculture success story.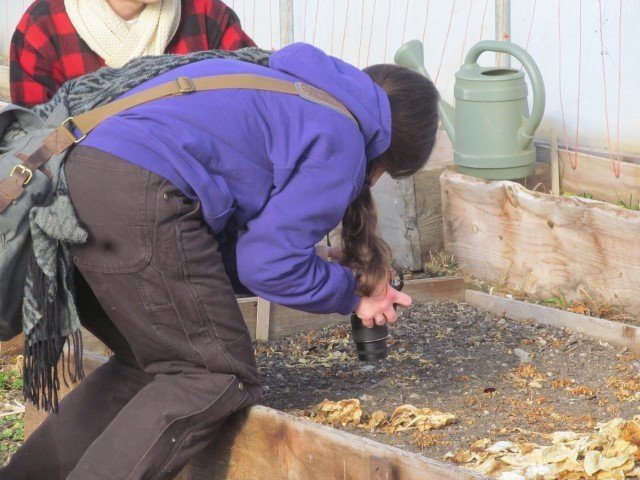 Liz got some up close and personal pictures of a caterpillar in one of the hoop house's raised beds.
Young Guinea Hogs getting a drink at Spence Farm.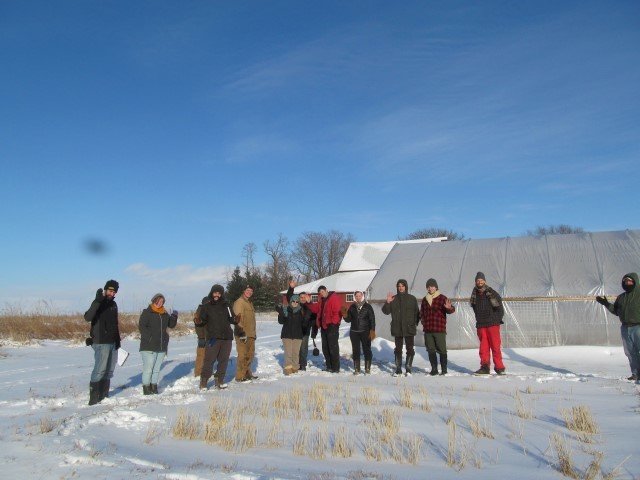 The class posing for a photo as Will Travis shows off his rice patch.
Overall this was an excellent course. While we learned we also formed new lifelong friendships and were inspired to leave the planet in better condition than when we found it. Please welcome these 14 new members to the permaculture family!